Projects
UK Jobs supplied and certified by Firetrace Ductwork Ltd
Dong Energy – Victoria.
Riverside Park Plaza – Embankment.
Prezzo Yate – Bristol
Westfield Shopping Centre – Hammersmith.
Selfridges – Marylebone
Houses of Parliament - London
Vodafone – Bracknell
Ivy Restaurant - Birmingham
Harrods - Knightsbridge
Lords Cricket Ground – St Johns Wood
Victoria & Albert Museum – Knightsbridge
Heathrow Airport – London
Chiquitos – Bournemouth
BAE - Bristol
City Airport – London
The Shard - London
Solent University - Southampton
Premier Inn – UK Various
Royal Opera House – Covent Garden
St Bartholomew's Hospital – London
Canary Wharf - Docklands
Pret a Manger – UK various
Various Concessions – Manchester Airport
Hammersmith Police Station
Embassy Gardens, London, SW11 7AY- London City Island
Bentalls – Kingston upon Thames
Goring Hotel – Belgravia SW1
Claridges – Mayfair
Novotel – Cambridge
Marriott – Inverness
Facebook – Brock Street
Projects supplied, installed and certified by other partners around the globe.
Presidential Palace – Abu Dhabi
Abu Dhabi International Airport Midfield Terminal – Abu Dhabi
Khalidiya Shining Tower – Abu Dhabi
The Louvre – Abu Dhabi
Eastern Mangroves Development – Abu Dhabi
Masdar Institute of Science & Technology – Abu Dhabi
Warner Bros Theme Park – Abu Dhabi
Marina 101 Tower – Dubai
U-Bora Towers – Dubai
Onyx Tower – Dubai
Habtoor City – Dubai
PASI Mixed Use Development – Oman
International Airport – Oman
Convention Centre – Oman
Msheireb Downtown Project – Qatar
Chek Lap Kok International Airport – Hong Kong
International Exhibition Centre – Hong Kong
Tung Chung Station – Hong Kong
Kai Tak Cruise Liner Terminal – Hong Kong
Grand Lisboa Hotel & Casino – Macau
MGM Grand Hotel & Casino – Macau
Galaxy Mega Resort – Macau
New World Centre – Kowloon
Croke Park Stadium – Dublin
Earlsfort Terrace – Dublin
Eircom HQ – Dublin
University Hospital – Limerick
Arndale Shopping Mall – Manchester
John Lewis Trafford Centre – Manchester
Selfridges – Manchester
Cheshire Police HQ – Winsford
MBNA HQ – Chester
University College London – London
Nando's Restaurants – UK
Wagamama Restaurants – UK
McDonald's Restaurants – UK
Supply Only Non Coated Fire Rated Ductwork
Rectangular duct up to 3000mm square
Circular duct up to 1250mm diameter
Special construction duct up to 8m longest side
Horizontal and vertical orientations
Available in Galvanised, Mild & Stainless Steel
Conventional or Fully Welded construction
Tested for 'Fire Outside' & 'Fire Inside' scenarios
Fire rated Access Doors
Fire rated Silencers
Bespoke design for ductwork support systems
All fire rated ducting is manufactured to the CASWELL FIRESAFE® specification. Email us now to obtain a quote for your requirements.
The system was developed and tested in the early 2000's in accordance with BS476 Part 24 (1987). In recent years further, development and testing in accordance with EN1366 Part 1 (2013) to meet European legalisation including CE marking.
The product is tested to BS 476-24 (1987) and EN 1366-1 (2013) for up to 4 hours stability and integrity and up to 4 hours insulation (fire outside duct) and 2 hours insulation (fire inside duct).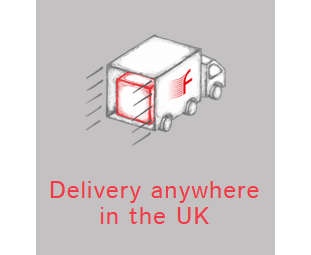 Email us now to obtain a quote for your requirements.
Cookie Notice
X
We use cookies on this site for a number of reasons, full details can be found on our
Cookie Policy page
. Click "OK" if you are OK with accepting cookies from us or "NO" to stop us from setting any cookies. Choosing not to have cookies may reduce some functionality of the site. If you are really anti-cookie you should consider getting your browser to automatically block them, we've put links to articles telling you how to do that on our cookie policy page. Thanks for taking the time to read this, and we hope you find our site useful.