Fire Rated Ductwork
If you are involved in the provision of fire protection, at any level, then you share liability and responsibility for its usefulness and operation when it's needed in fire. This is why you need to make sure that the ducting you are fitting is up to the job.
We manufacture non-coated fire rated ductwork that has been tested to both BS (BS476 part 24) standards and EN (EN1366 Part 1) standards.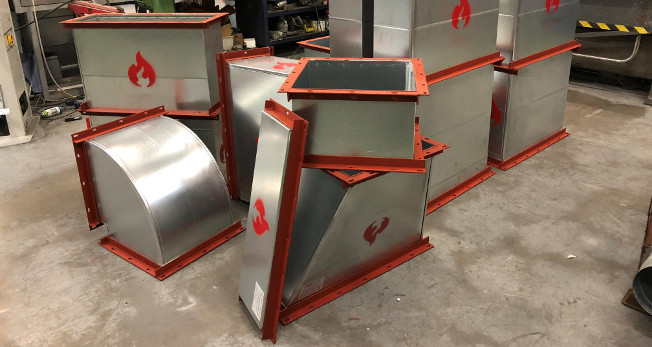 We will work with you every step of the way, including inducting your installers in the installation of the product, and if required we can certify the installation at the end of the install.
Along with the ductwork we provide bespoke support systems and will always be available to answer any questions that may arise.
Send us some basic information and we can get back to you to talk about a quote.
Get a Quote
we deliver throughout the UK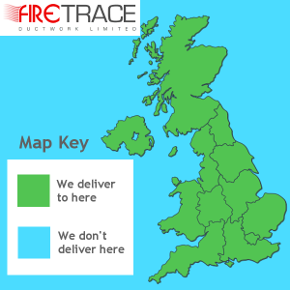 Request a Call-Back
Send us your number and we'll call you back at a time that's convenient for you.
supply only non coated fire rated ductwork
Rectangular duct up to 3000mm square Circular duct up to 1250mm diameter Special construction duct up to 8m longest side Horizontal and vertical orientations Available in Galvanised, Mild & Stainless Steel Conventional or Fully Welded construction Tested for 'Fire Outside' & 'Fire Inside' scenarios Fire rated Access Doors Fire rated Silencers Bespoke design for ductwork support systems All fire rated ducting is manufactured to the CASWELL FIRESAFE® specification. Email us now to obtain a quote for your requirements.
The system was developed and tested in the early 2000's in accordance with BS476 Part 24 (1987). In recent years further, development and testing in accordance with EN1366 Part 1 (2013) to meet European legalisation including CE marking.