About Firesafe Fire Rated Ductwork Ltd

Firesafe are based at the Caswell Group head office and are the owners of the intellectual property for the range of CASWELL FIRESAFE® fire resisting ductwork systems. The main function of Firesafe are as follows:
Technical Support
The team at Firesafe provide technical support and assistance to all licensed partners including:
Provision of bespoke support systems
Assistance with non-standard installations/manufacturing details
Regular auditing of partners to ensure compliance with specifications and procedures.
Assistance with obtaining local authority approvals for use of the system.
Continuous Product Development
In addition to the technical support Firesafe are continually developing the system and are actively undertaking testing to the EN Standards which will result in a CE marked product to comply with the latest legislation for the UK and Europe.
Development of New Partners
Firesafe will continue to support its existing Partners whilst developing new Partners in other areas of the world, where there are demands for high quality British designed and developed products. This process includes gaining an understanding of local markets, standards and legislation relating to passive fire protection and fire resisting duct systems. For further information please visit the Firesafe website – www.firesafeductwork.co.uk
ABOUT CASWELL FIRESAFE® SYSTEMS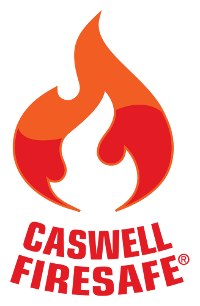 CASWELL FIRESAFE® ductwork systems have been tested and assessed in accordance with BS476 part 24: 1987 by Exova Warringtonfire (formerly Warrington Fire & Research) and have been on the market since the early 2000's. The system acquires its fire resistance from its enhanced construction and is a non-coated system, the specification for the manufacture and installation is strictly controlled. CASWELL FIRESAFE® systems have been successfully installed in many commercial properties in Hong Kong, Macau, Eire, United Kingdom, the United Arab Emirates, Oman and Qatar with new territories being explored.
Supply Only Non Coated Fire Rated Ductwork:
Rectangular duct up to 3000mm square
Circular duct up to 1250mm diameter
Special construction duct up to 8m longest side
Horizontal and vertical orientations
Available in Galvanised, Mild & Stainless Steel
Conventional or Fully Welded construction
Tested for 'Fire Outside' & 'Fire Inside' scenarios
Fire rated Access Doors
Fire rated Silencers
Bespoke design for ductwork support systems
All fire rated ducting is manufactured to the CASWELL FIRESAFE® specification. Email us now to obtain a quote for your requirements.
The system was developed and tested in the early 2000's in accordance with BS476 Part 24 (1987). In recent years further, development and testing in accordance with EN1366 Part 1 (2013) to meet European legalisation including CE marking.
The product is tested to BS 476-24 (1987) and EN 1366-1 (2013) for up to 4 hours stability and integrity and up to 4 hours insulation (fire outside duct) and 2 hours insulation (fire inside duct).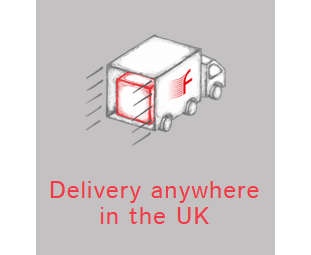 Email us now to obtain a quote for your requirements.
Cookie Notice
X
We use cookies on this site for a number of reasons, full details can be found on our
Cookie Policy page
. Click "OK" if you are OK with accepting cookies from us or "NO" to stop us from setting any cookies. Choosing not to have cookies may reduce some functionality of the site. If you are really anti-cookie you should consider getting your browser to automatically block them, we've put links to articles telling you how to do that on our cookie policy page. Thanks for taking the time to read this, and we hope you find our site useful.