Contractors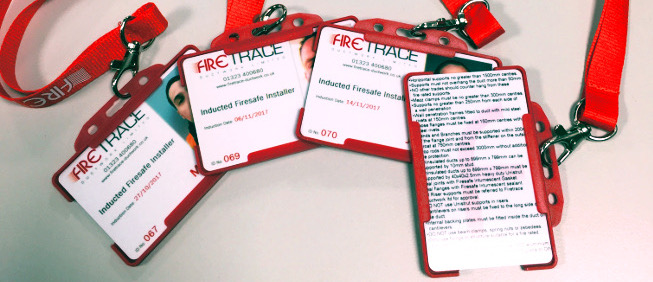 If it is your responsibility to manage or install passive fire protection products, materials or systems, it is also your responsibility to ensure that they are 'fit for purpose' i.e. that the manufacturer's fire test and certification evidence fully covers the intended use. It is also your responsibility to ensure that the installer can demonstrate appropriate competency in the installation of the passive fire protection products, materials and systems used.
It is essential that the whole system is considered, including ductwork, fittings, supports, access doors, attenuators, etc.
We leave nothing to chance and supply you all your intumescent sealants, gaskets, mezz clamps and compliant set bolts.
-
Installers Scheme
Firetrace Ductwork ltd administer the Firetrace Ductwork ltd Installer's scheme, under this scheme all installations of the Caswell Firesafe® system are witnessed as compliant before a Certificate of Conformity is released.
At the start of all new projects, an onsite Toolbox induction is presented to all those involved in the installation, and the site reviewed for any issues. This sets the standard to which the CASWELL Firesafe® system needs to be installed to (as tested method). Onsite Technical Support is ongoing throughout the project, AT NO EXTRA COST, with regular site visits from Firetrace Ductwork Ltd' Compliance Coordinators to ensure compliancy first time and on completion.
Technical support includes advice on, and the provision of, bespoke ductwork support systems complete with the correct fixings for the load, span and building substrate as well as the correct method to install the CASWELL Firesafe® system.
Installers registered on the scheme will receive an official Installers Card.
Fire Rated Ductwork:
Rectangular duct up to 3000mm square
Circular duct up to 1250mm diameter
Special construction duct up to 8m longest side
Horizontal and vertical orientations
Available in Galvanised, Mild & Stainless Steel
Conventional or Fully Welded construction
Tested for 'Fire Outside' & 'Fire Inside' scenarios
Fire rated Access Doors
Fire rated Silencers
Bespoke design for ductwork support systems
All fire rated ducting is manufactured to the CASWELL FIRESAFE® specification. Email us now to obtain a quote for your requirements.
The system was developed and tested in the early 2000's in accordance with BS476 Part 24 (1987). In recent years further, development and testing in accordance with EN1366 Part 1 (2013) to meet European legalisation including CE marking.
The product is tested to BS 476-24 (1987) and EN 1366-1 (2013) for up to 4 hours stability and integrity and up to 4 hours insulation (fire outside duct) and 2 hours insulation (fire inside duct).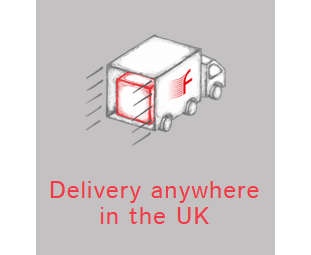 Email us now to obtain a quote for your requirements.
Cookie Notice
X
We use cookies on this site for a number of reasons, full details can be found on our
Cookie Policy page
. Click "OK" if you are OK with accepting cookies from us or "NO" to stop us from setting any cookies. Choosing not to have cookies may reduce some functionality of the site. If you are really anti-cookie you should consider getting your browser to automatically block them, we've put links to articles telling you how to do that on our cookie policy page. Thanks for taking the time to read this, and we hope you find our site useful.