Deprecated
: implode(): Passing glue string after array is deprecated. Swap the parameters in
/home/towar/public_html/perch/core/lib/PerchFactory.class.php
on line
1043
Deprecated
: implode(): Passing glue string after array is deprecated. Swap the parameters in
/home/towar/public_html/perch/core/lib/PerchFactory.class.php
on line
1076
FIRE! FIRE! FIRE!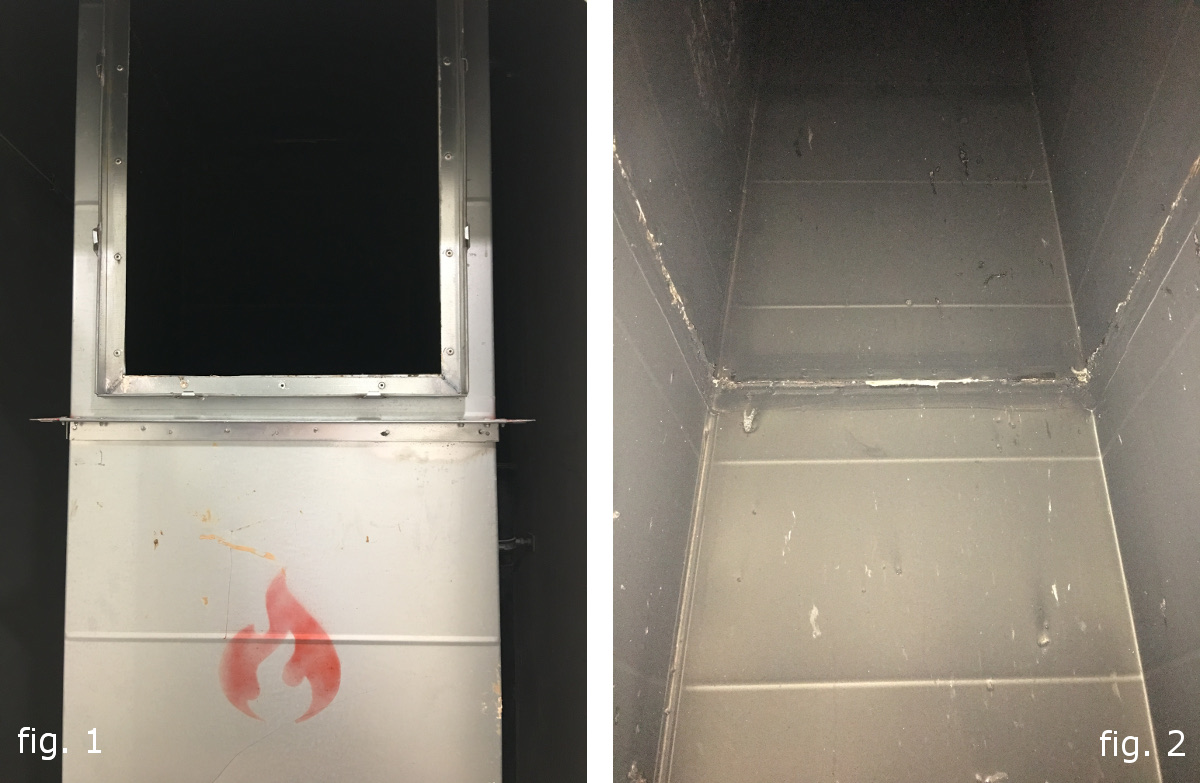 Last week we received a call from a customer whose new restaurant had suffered a fire in the kitchen extract ductwork. The chosen fire resistant ductwork was the Firesafe® fire rated ductwork system, manufactured by Firetrace Ductwork Ltd. Inspection showed that the Firesafe® fire resistant ductwork system had contained the smoke and fire within the system and prevented a spread of fire and smoke through a 6 storey office block. The cause of the fire was attributed to a plant fire.
Investigation showed that the system had been correctly supplied and was installed according to the manufacturers directives. Supporting documentation showed evidence of Installers induction, further site visits, and non-conformances being addressed. All Riser supports had been designed and installed correctly.
The Fire was contained and the damage was minimised.
Does your manufacturer of fire rated ductwork visit site, induct installers, design your riser supports and support you throughout the install with on-going site visits?
In the event of a fire and a loss of life a Court will want to know how every fire protection system was selected and the basis for selection of the installer. No installation is generic, make sure your supplier supports you on every site.
Could your business survive an investigation following a fire at one of your installations?
Fig 1 Firesafe® fire rated ductwork access door showing smoke damage
Fig 2 Internal view of duct showing smoke damage