Deprecated
: implode(): Passing glue string after array is deprecated. Swap the parameters in
/home/towar/public_html/perch/core/lib/PerchFactory.class.php
on line
1043
Deprecated
: implode(): Passing glue string after array is deprecated. Swap the parameters in
/home/towar/public_html/perch/core/lib/PerchFactory.class.php
on line
1076
Non Coated Fire Resistant Ductwork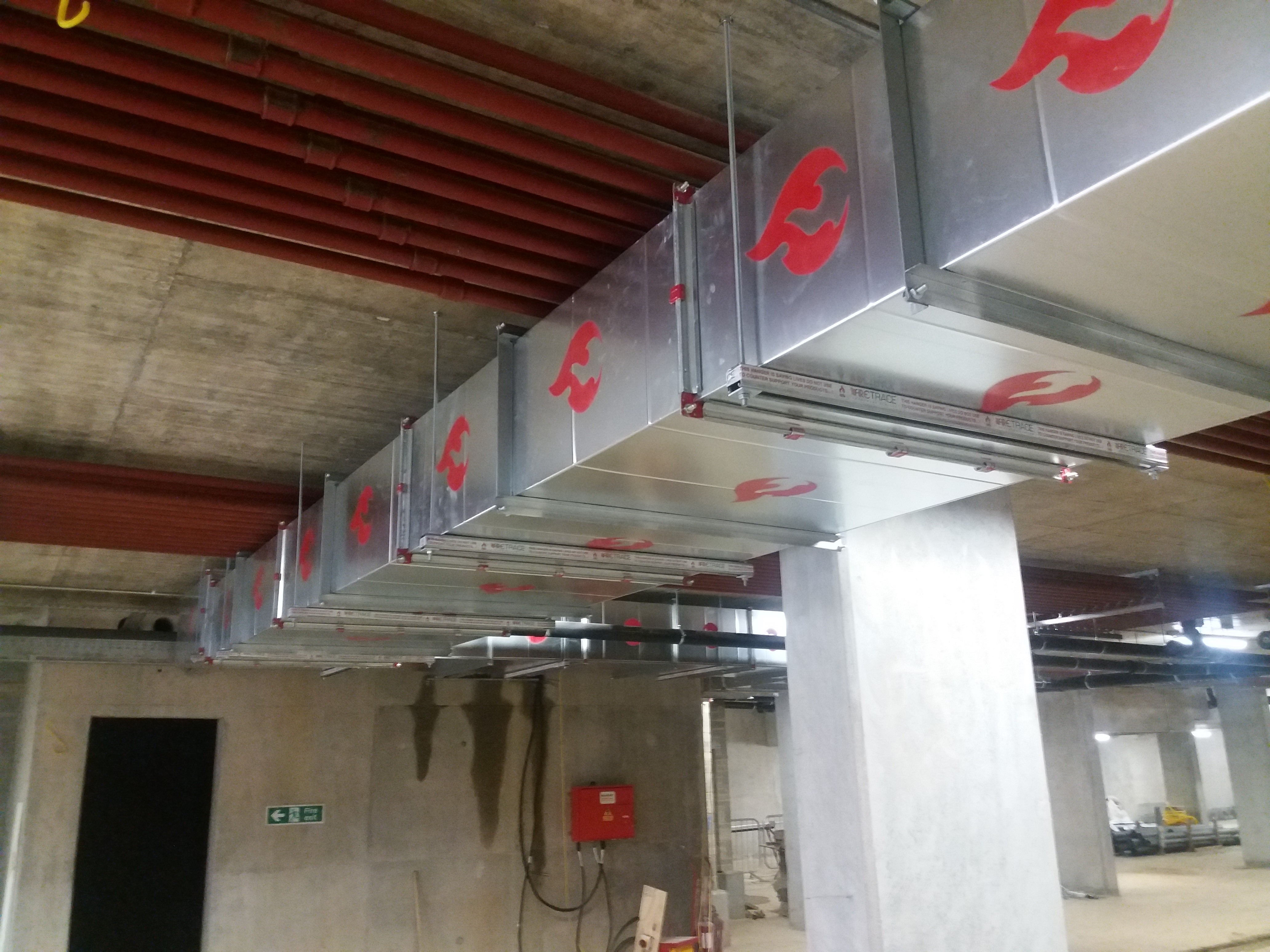 Ductwork Installation Contractors have pointed out to us that as the Firesafe® system is lighter than other fire resistant ductwork systems it is quicker to install.
Quicker installation and less materials make it a very economic system to install and enables Ductwork Contractors to win more business.
We manufacture Firesafe Fire Resistant Ductwork® on a supply only basis and will support you throughout to ensure a compliant installation, leading to certification, first time, every time.
Firetrace Ductwork Ltd manufacture fire resistant ductwork systems to BS 476 part 24, EN 1366-1 & EN 1366-8 on a supply only basis.